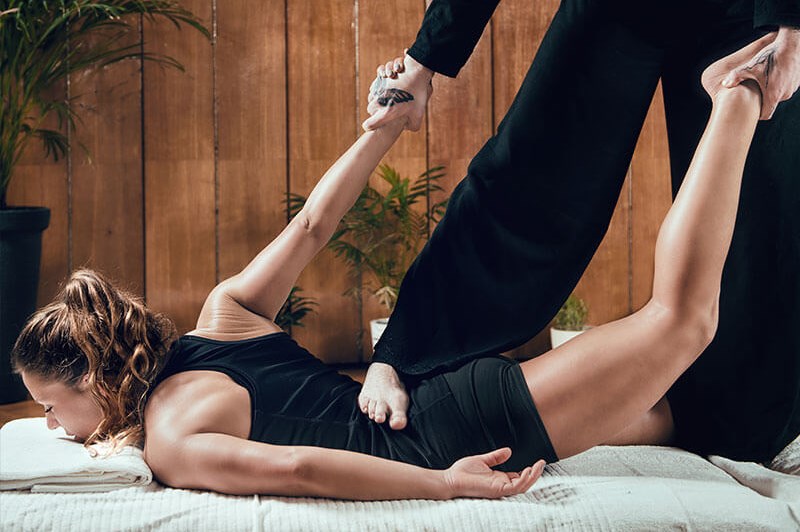 Traditional Thai Massage is a practice that dates back 2500 years. Ancient Traditional Thai massage combines massage with acupressure and passive stretching for a unique, full-body reset. Many clients describe the stretches and their effects as being similar to yoga, but with more lasting and noticeable results.
Traditional Thai Massage can:
Relieve aches and pains
Stretch the joints and treat arthritis
Improv flexibility and balance
Increase circulation
Improve mobility
Prevent illness and disease
Reduce stress and anxiety
Balance the body's energy systems
For a Thai massage, you'll be fully clothed in loose active wear. Your Sole Purpose Wellness practitioner will be on a floor mat with you, gently stretching and releasing pressure points in your body using different positions.
Book Your Appointment
Contact Us
Our clinic is on an appointment-only basis. You can get in touch with us via text message, phone, or our online booking system. We aren't always able to answer the phone while we're with clients, but you're welcome to leave a message. We'll always get back to you as soon as we can.
Please note that our clinic is located within the Advanced Physiotherapy clinic. For more information on how to get here, see our information for new clients.
---
9174 23 Ave NW
Edmonton AB,
T6N 1H9