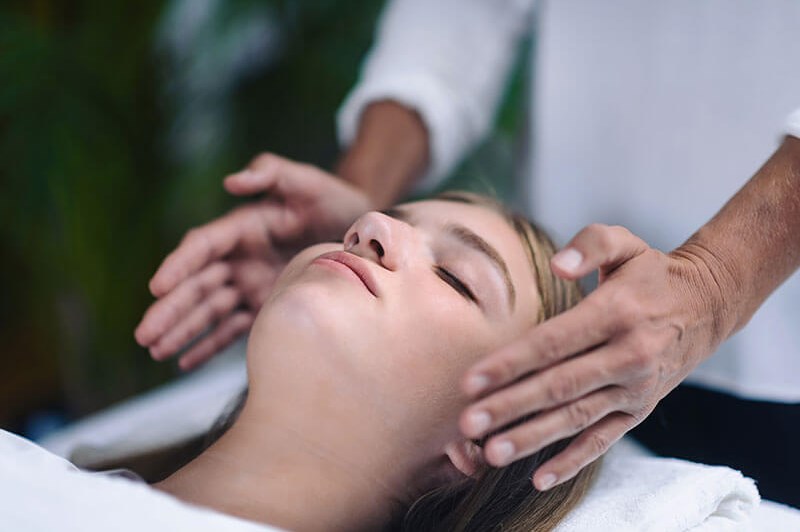 Reiki is a Japanese practice used to promote healing and balance in the body. Reiki uses light to no touch on or above the body to restore and rebalance your body's natural qi, or life force.
Reiki leads to spiritual balance, promoting the health of both the body and the mind. While physical effects such as improved sleep and reduced pain are often experienced, the psychological effects after a single Reiki session are usually most notable. These may include reduced stress and anxiety, improved mood and focus, moderated emotions, and a sensation of peace and harmony in the mind and body. 
Reiki is often used as a supplementary treatment for those undergoing medical treatments for illnesses, injuries, and other health issues. It's completely non-invasive, using only the gentlest of touches, and safe for everyone from babies to the elderly, including those who are ill.
Book Your Appointment
Get $10 Off Your First Visit
Book Your Appointment
As our gift to you, we're offering $10 off your first visit for any treatment. Book now and see the difference massage therapy can make in your life.
Contact Us
Our clinic is on an appointment-only basis. You can get in touch with us via text message, phone, or our online booking system. We aren't always able to answer the phone while we're with clients, but you're welcome to leave a message. We'll always get back to you as soon as we can.
Please note that our clinic is located within the Advanced Physiotherapy clinic. For more information on how to get here, see our information for new clients.
---
9174 23 Ave NW
Edmonton AB,
T6N 1H9