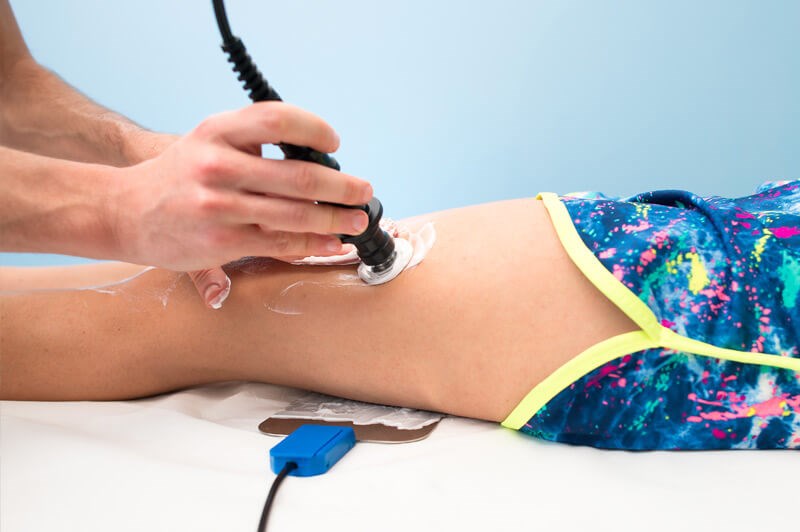 Shock wave therapy takes a unique approach to therapeutic pain management. Using acoustic waves created by a state-of-the-art machine, we target areas where healing from a past injury has created chronic pain. The waves work to reset the healing process.
Each SWT session only lasts a few minutes. Treatments can reduce pain right away, but for the best results, treatments will occur 3-5 times per week, followed by a rest period while natural healing begins to take place. It may take multiple rounds of treatments to fully reset the injury, but ultimately, this is a long-term solution for correcting issues that cause chronic pain.
Shock wave therapy can treat conditions like:
Tendonitis
Calcification of bones
Tennis elbow
Heel spurs
Hip pain
Jumper's knee
Book Your Appointment
Contact Us
Our clinic is on an appointment-only basis. You can get in touch with us via text message, phone, or our online booking system. We aren't always able to answer the phone while we're with clients, but you're welcome to leave a message. We'll always get back to you as soon as we can.
Please note that our clinic is located within the Advanced Physiotherapy clinic. For more information on how to get here, see our information for new clients.
---
9174 23 Ave NW
Edmonton AB,
T6N 1H9