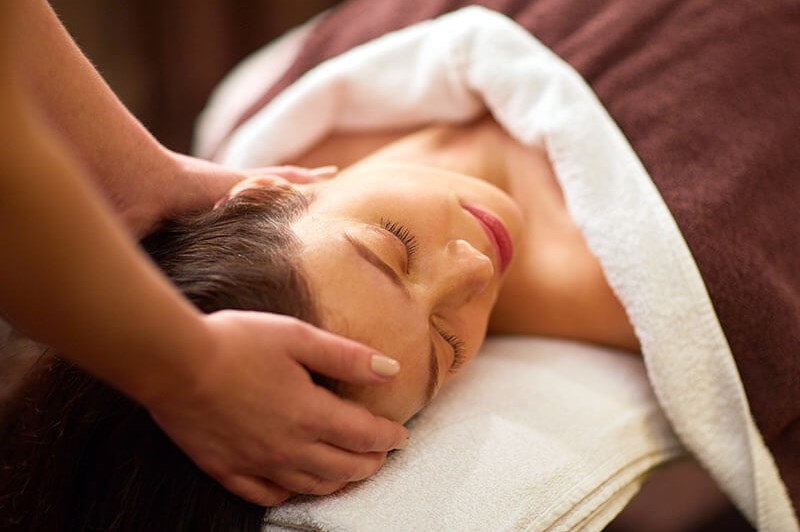 CranioSacral Therapy (CST) is one of our most relaxing and beneficial treatments. From babies to the elderly, and pregnant women to working professionals, this treatment allows for prevention and relief from many ailments. Most importantly, CST can aid in the prevention of Alzheimer's.
CST uses gentle touch on the bones of the head, spine, and sacrum to release compression and restore the natural rhythm of your body. You can book a CST session or add it into any of our other types of massage.
A few benefits of CranioSacral Therapy include:
Alzheimer's prevention
Correction of underbites and overbites
Relief from migraines
Improvement of mood and focus
Improvement of mood and mental health disorders including PTSD, ADHD, depression, and anxiety
Infantile colic
Promotes natural healing processes
Book Your Appointment
Get $10 Off Your First Visit
Book Your Appointment
As our gift to you, we're offering $10 off your first visit for any treatment. Book now and see the difference massage therapy can make in your life.
Contact Us
Our clinic is on an appointment-only basis. You can get in touch with us via text message, phone, or our online booking system. We aren't always able to answer the phone while we're with clients, but you're welcome to leave a message. We'll always get back to you as soon as we can.
Please note that our clinic is located within the Advanced Physiotherapy clinic. For more information on how to get here, see our information for new clients.
---
9174 23 Ave NW
Edmonton AB,
T6N 1H9