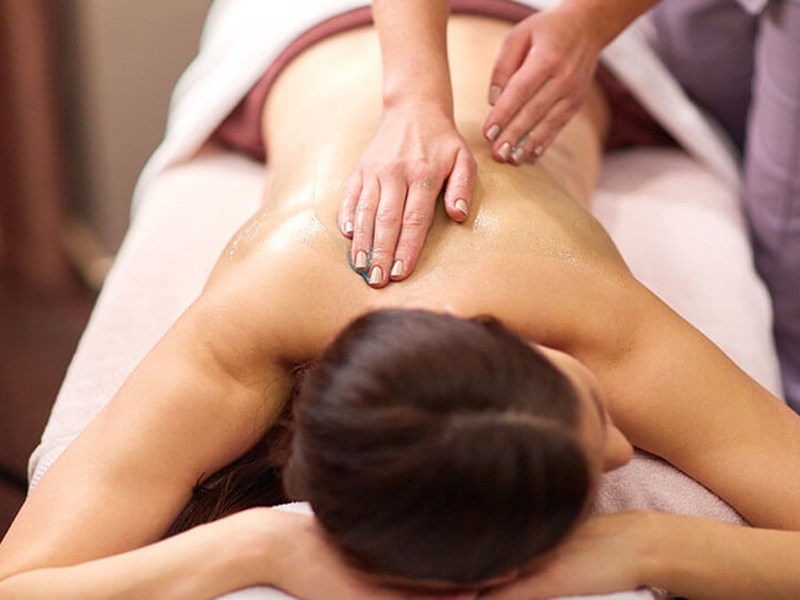 Our massage therapists can help you make positive structural changes in your body with therapeutic massages. Therapeutic massages allow us to help you release tension and restore the body, leaving you feeling younger, stronger, and more flexible.
Therapeutic massages can be aimed at relieving acute (sudden) pains, or chronic (ongoing) pain associated with specific areas of the body. Areas of tension such as the back, neck, shoulders, and legs are often the culprit for pain, and relieving the tension can have incredible effects for your entire body. A single session can help relieve the brunt of the pain, while ongoing appointments will help make lasting structural changes in the body. In many cases, our regular clients have experienced complete relief from the symptoms of their conditions or injuries.
Book Your Appointment
Contact Us
Our clinic is on an appointment-only basis. You can get in touch with us via text message, phone, or our online booking system. We aren't always able to answer the phone while we're with clients, but you're welcome to leave a message. We'll always get back to you as soon as we can.
Please note that our clinic is located within the Advanced Physiotherapy clinic. For more information on how to get here, see our information for new clients.
---
9174 23 Ave NW
Edmonton AB,
T6N 1H9